Article
| October 2, 2023
Schools Need the Resources to Transition to Electric School Buses
How can you help secure funding and financing to allow all schools to access electric school buses?
Image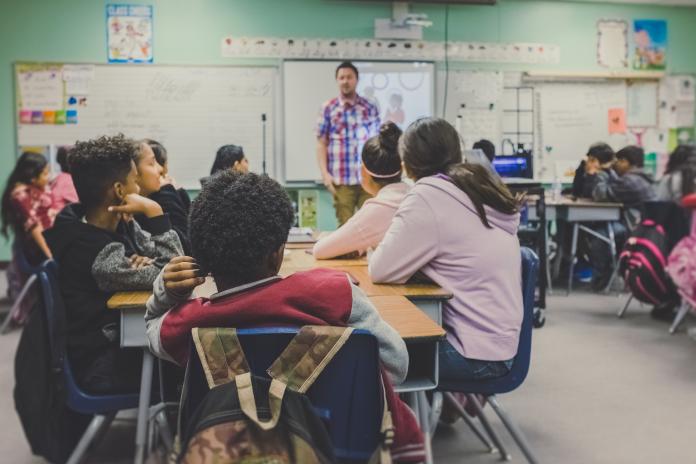 While all students deserve a safe and healthy ride to school, not all school districts have the same resources. Nationwide, school districts with a majority Black, Latino and Native students receive 16% less in state and local funding per student per year. Less funding means fewer staff to help secure the benefits of electric school buses and less money to invest in vehicles and infrastructure upgrades. 
Not only do these schools receive less funding, but they may also have less access to low-cost financing. Because interest rates and bond ratings are affected by borrowing capacity and expected revenue, underserved districts can end up with higher interest rates and a limited ability to make capital expenditures. In California, a CalMatters analysis found that school districts with the most affluent students average more than twice as many local school bond dollars per student as the most impoverished districts.  
These disparities leave the students with the highest levels of exposure to air pollution, both on and off the bus, without the resources to secure a clean ride to school.
How Funding and Financing Can Help Secure Electric School Buses
Government funding programs that prioritize districts with majority Black, Latino and Native students, such as the EPA's Clean School Bus Program and numerous state programs, can contribute to evening the playing field. These programs could stretch their dollars further by integrating financing mechanisms, particularly for the districts that already receive more in state and local funding.
Non-governmental organizations, green banks, community development financial institutions, traditional financial institutions, utilities and contractors can find ways to prioritize financing and technical assistance for underserved districts.
How You Can Help 
Policymakers: Prioritize historically under-resourced school districts in grant and rebate programs, ensure these districts are aware of the funding opportunities, provide access to expert advice through technical assistance programs and incorporate financing options tailored to a range of school district situations.
 See our 

funding and financing explainer

for ideas on how to incorporate financing into programs. 

Look to states like Colorado, New Jersey and Connecticut to see how their 

legislation

works to prioritize historically under-resourced communities. 
School districts: Look for funding and financing opportunities, analyze your options and connect with organizations who can help you make the transition. 
Green banks and investors: Look for innovative ways to finance and support electric school bus investments. 
Provide flexible financial mechanisms that address the limited debt capacity for underserved communities. These can include low-interest loans, credit enhancements, loan guarantees, among others. 

Design programs that complement public funding programs. 
Utilities: Proactively seek opportunities to provide resources that support the adoption of electric school buses and deployment of charging infrastructure. 
Connect with the local school districts that you serve to discuss electrification plans and options like rebates, make-ready programs, favorable EV rates, 

covering part of the bus cost for a pilot program

, fleet advisory services, site assessments, among others. 

Check out our 

guide

on the different ways utilities can support school bus electrification and enhance equity outcomes. 

Join our 

Utility Working Group

that aims to support, influence, and drive the development and implementation of successful electric school bus programs.
Community members and advocates: Ask for and participate in designing more beneficial financing terms for your communities. 
Resources to Understand Your Funding and Financing Options
Sign up for updates from WRI's Electric School Bus Initiative, and never miss a new resource or opportunity to take action!
Sign up