Step-by-Step Guide
| October 17, 2022
Step 3: Procurement and Installation
When you're ready to acquire your electric school buses, here's what to know.
Image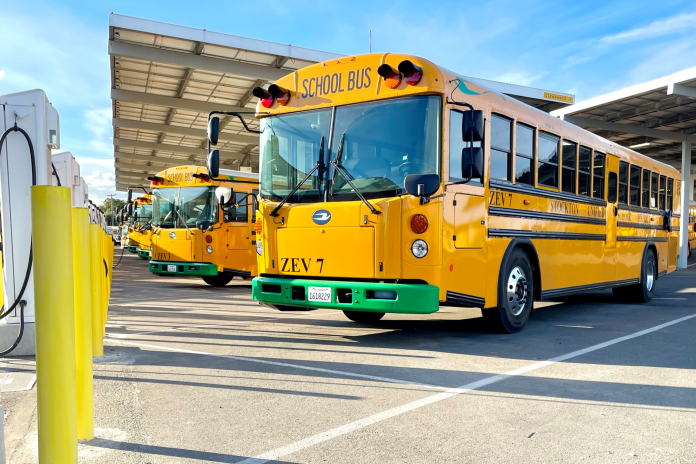 The process for procuring an electric school bus and associated chargers as assets or services may be familiar: conduct industry research, develop your specifications, arrange demonstrations with manufacturers or your dealer, and determine whether you need to issue a Request for Proposal (RFP). 
The exact details will vary based upon your school district's procurement requirements, the size of your initial deployment, whether you own or lease your buses, and whether you are pursuing full fleet electrification. Throughout the process, you should consider how you might use the power of public procurement to contribute to other community co-benefits, such as equitable job creation and workforce development. 
While this guide separates the procurement of buses, chargers and associated management services into separate sub-steps, they may be procured simultaneously or through a contract for turnkey fleet asset management. You should consider how new business models and financing options for electric buses and charging infrastructure might enable your fleet electrification plans and then develop and run the appropriate procurement process.  
For example, a Request for Information (RFI) can be used to understand and assess the landscape of available service providers and business models and their suitability to meet district needs. 
If you choose to acquire buses from your current dealer or contractor, you should still review the questions and resources below for items to consider when developing a contract.