Step-by-Step Guide
| October 17, 2022
Step 1: Foundation Setting
A successful transition to electric school buses starts with a strong and equity-centered foundation.
Image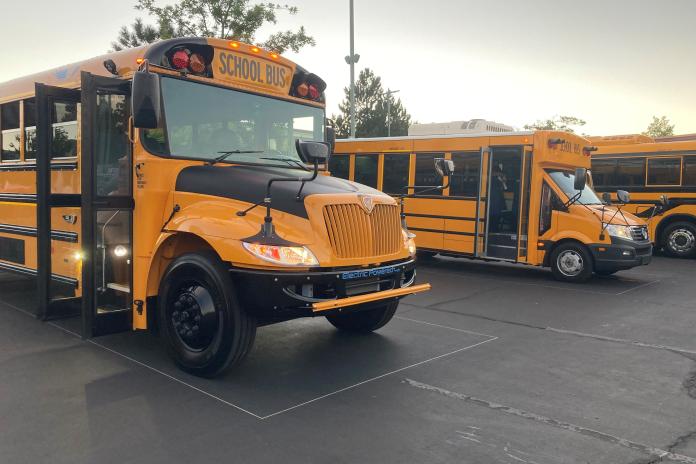 The first step in the transition to electric school buses is to create your project team, get educated on the technology and process, establish your approaches to centering equity, engage stakeholders and research funding and financing options. 
Once you have these foundational pieces in place, you can bring together your team, your electric utility and community stakeholders to develop a roadmap — a high-level document that outlines the key steps needed for operations and infrastructure planning, procurement, facilities upgrades, charger installation, deployment and more.
Foundation setting can begin with or without funding for buses in hand and will be most effective if a broad variety of stakeholders is included from the beginning. You should involve and consult staff responsible for transportation and facilities operations, your electric utility, the superintendents' office, the school board, teachers, parents, students and any other potentially impacted community members, like those who live near a bus depot. 
Furthermore, engaging groups and individuals that have been historically excluded from planning processes can improve your electrification project by identifying barriers and blind spots early in the process. It is especially important to reach out to your electric utility as soon as possible to start planning for charging infrastructure.