Article
| October 17, 2022
Why We Need to Transition to Electric School Buses
Students deserve a clean, healthy ride to school – and the transition must start with those most impacted.
Image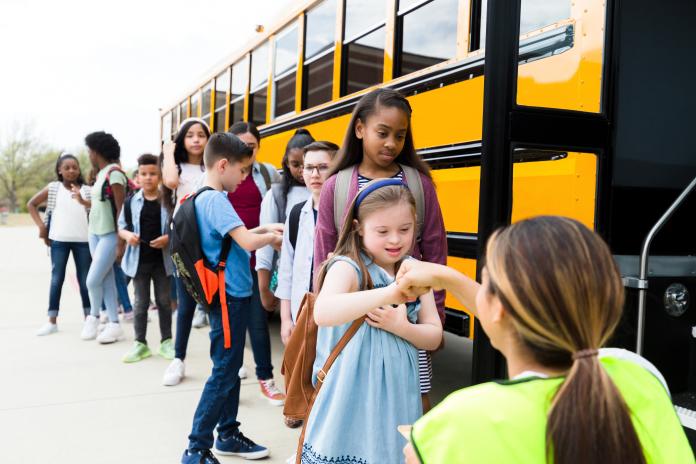 *Source: AFLEET Tool 2020, accessed on April 26, 2022, utilizing the average U.S. electricity mix for ESBs and North American natural gas for CNG. Results presented for both the "Low NOx Option" and "Low NOx Option Not Selected" scenarios. "Wells-to-Wheels Petroleum Use and GHGs & Vehicle Operation Air Pollutants" option selected. Based on the assumption that a school bus drives 15,000 miles per year.
**Calculation using AFLEET (2020) and includes fuel lifecycle and vehicle operations. Uses the NREL Electrification Futures Study low cost renewables 2030 national average values, and assumes annual bus mileage of 14,084 miles, the same distribution of bus sizes found in the 2022 fleet orders, and no changes from current fuel efficiencies of either fuel type.