Statement
| October 26, 2022
STATEMENT: WRI heralds historic electric school bus funding through EPA Clean School Bus Program
Image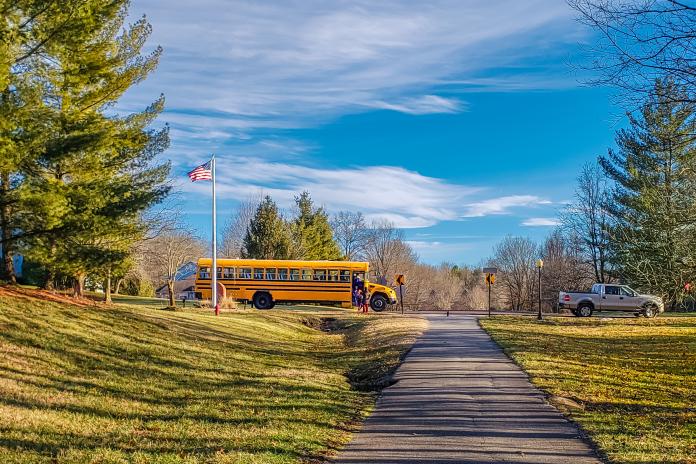 Today the US Environmental Protection Agency (EPA) announced nearly $1 billion in awards to 389 school districts in all 50 states and Washington, DC, along with several federally recognized Tribes and U.S. territories, to help purchase over 2,400 buses as part of the new Clean School Bus Program. In response to the overwhelming interest from school districts, 95% of the buses funded will be electric school buses.
This is the first round of funding in the 5-year, $5 billion Clean School Bus Program, created under the bi-partisan 2021 Infrastructure Investments and Jobs Act (IIJA). This program is designated as part of President Biden's Justice40 Initiative which seeks to ensure at least 40 percent of benefits from climate programs go to underserved communities disproportionately impacted by pollution. Nearly all of the awards, or 99 percent, were provided to school districts serving low-income, rural or tribal students. 
The EPA received application requests totaling nearly $4 billion for the rebate program – eight times the $500 million initially announced for this round. Applications submitted represented all 50 states, Washington, DC, four territories and several tribal nations.  Of note, while propane and natural gas buses were eligible for support, the awards for electric school buses, determined by a lottery based on several prioritization categories, represented 95% of total awards.
Currently, over 90% of the nearly half a million school buses in the United States run on diesel fuel. Exhaust from these buses is unsafe, with links to physical health and cognitive impacts. Electric school buses, in contrast, have zero tailpipe emissions of air pollutants and the lowest greenhouse gas emissions of any school bus type, even when accounting for emissions from the generation of electric power. 
Following is a statement by SUE GANDER, DIRECTOR, WRI'S ELECTRIC SCHOOL BUS INITIATIVE:
"An astounding 95% of this first round of awards will be for electric school buses, with at least one electric school bus for each state. This is significant. It's yet another sign that the future of transportation is electric – and school districts throughout the country agree. They're ready to get on board and bring a healthier ride to their students, drivers and communities. 
"Today marks a huge step forward in efforts to equitably electrify the nation's school bus fleet.  We are excited that districts from coast to coast, large and small, urban and rural, will be receiving one or more electric school buses, including in twelve states and Washington DC, that previously had none on the way. Schools serving low income, rural and tribal students, that reflect many of the most underserved communities, will receive nearly all of the funding. We look forward to our ongoing engagement with the EPA as it refines its approach to future funding rounds under the Clean School Bus Program – to ensure an even more equitable transition away from diesel buses. 
"For any manufacturers who are wondering about where to focus their investments, today's announcement demonstrates loud-and-clear that the future is electric.  It is time to step up and scale up production and job training for an inclusive transition. 
"We applaud the efforts of the countless advocates who led the charge for school bus electrification over the years, as well as the leadership in Congress and the EPA who heeded their call and continue to keep this critical topic on the agenda."  
Contact: Katherine Roboff, katherine.roboff@wri.org, 781-264-7010