About the ESB Initiative
|
The Electric School Bus Initiative Manufacturing & Supply Chain Steering Committee
The Electric School Bus Initiative's Manufacturing & Supply Chain Steering Committee is an advisory body comprised of more than 20 organizations including: electric school bus and electric commercial vehicle manufacturers, Tier 1 suppliers, battery suppliers, electric vehicle supply equipment stakeholders, non-profit organizations and related stakeholders. The Steering Committee complements other groups affiliated with the ESB Initiative, such as the Electric School Bus Initiative Advisory Council, Utility Working Group, and policy advocacy. 
The Steering Committee is comprised of leaders and important voices across the range of U.S. electric school bus manufacturing stakeholders. Steering Committee Members will serve in an advisory role to: 
Collectively identify barriers and opportunities to scaling electric school bus manufacturing that can inform and enable the accelerated growth of the entire industry.

 

Amplify collective impact by informing key messages, contributing recommendations, and forging alliances with relevant partners in this work, including public and private partners.

 

Champion an inclusive, equitable and just transition from fossil fuel school buses to electric that values the voices, experiences and aspirations of communities, especially those of color, disproportionately impacted by air pollution, low wages, and poor working conditions. 

 

Support the establishment of electric school bus Manufacturing Industry Working Groups designed to address specific sector challenges.

 
The Steering Committee expertise helps the ESB Initiative more effectively achieve its goals with respect to scaling electric school bus manufacturing, ensuring an equitable transition to this technology, and promoting sustainable supply chain practices.
For more information on electric school bus manufacturing, sign up for our industry digest. A monthly email will be sent with insights on the electric school bus manufacturing market, related policies/regulations, notices of grants & incentives, and events.
Current members:
Image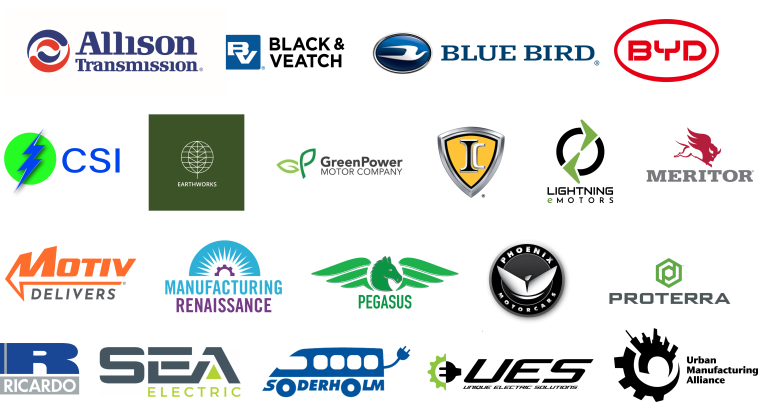 For more information, please contact Emmett Werthmann at emmett.werthmann@wri.org or Stephanie Ly stephanie.ly@wri.org.
It is the policy of World Resources Institute (WRI) that participants in any meeting sponsored by WRI shall not engage in discussions that, intended or otherwise, involve the exchange of nonpublic competitively sensitive information. Accordingly, participants in any such meetings shall avoid any discussion of the pricing, terms or conditions of sale, distribution practices, production techniques, customers, sources of supply, credit terms or marketing practices of their own companies or those of other companies. Such communications should be avoided, whether in meetings or in social activities or otherwise outside of the meetings. Participants who have questions about compliance with this policy or the antitrust laws generally should consult with their counsel.