Article
| September 19, 2023
Tracking Electric School Bus State Legislation
In states across the country, legislation to advance the electric school bus transition is being proposed. We're keeping track.
Image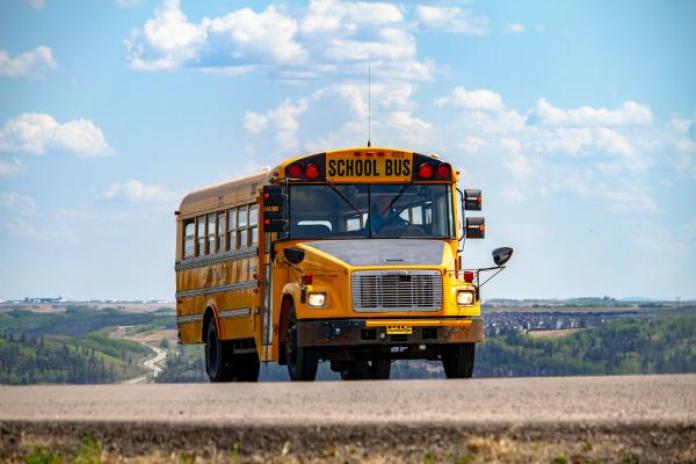 Momentum for electric school buses continues to build nationwide, with states across the country considering legislation to move the electric school bus transition forward. At the Electric School Bus Initiative, we are keeping track of the proposed state legislation for school bus fleet transition targets, in the legislative action tracker below.  
The below tracker captures bills that propose fleet transition targets for state school bus fleets. Note that this summary is not comprehensive of all of the types of legislation that may impact school buses. The summary for each bill highlights the parts relevant to electric school buses. For more information, please reach out to us at ESBinfo@WRI.org.
State Legislative Tracker: Electric School Bus Fleet Transition Legislation
California
AB 579

(enrolled)

Summary of proposed legislation:

Requires all new school bus purchases and contracts to be zero emission vehicles by 2035 

 

 

Districts may request one 5-year extension under certain conditions 

Extends allowable contract lease length for zero emission vehicles 
---
Connecticut
Summary of proposed legislation:

Requires all vehicles purchased or leased by the state, including transit buses, to be battery electric vehicles

Streamlines the permitting and opening of new electric vehicle charging sites

Creates and expands state offices to provide technical assistance to local governments, including school districts, in order to access programs concerning the Inflation Reduction Act

Requires utilities to plan for the increased use of electric vehicles in the state and fund related grid improvements

Accelerates electrification of the state's school bus fleet

 
---
Delaware
HB 10 (enacted)
Summary of proposed legislation:

Requires that 30% of school buses purchased by the state be electric vehicles in FY 2030

 

Sets interim goals for Department of Education's annual bus purchases to include a certain percentage of electric-powered school buses – starting with 5% in 2025 and then increasing by 5% each year until 2030 to reach the 30% mark

 
---
Hawaii
Summary of proposed legislation:

Beginning from 2023, requires the state to not enter into a school bus contract for a term that extends past 2045, unless the bus is a zero emission bus.

 

Beginning from 2045, requires the state to enter into a school bus contract only if the bus is a zero emission bus

 
---
Hawaii
Summary of proposed legislation:

Requires the Department of Education to transition to zero emission vehicles for all student transportation by 2035
---
Illinois
Summary of proposed legislation:

 

Requires all new school bus purchases and contracts to be electric by 2028 

 

Requires all school buses operating in equity investment eligible communities to be electric by 2030  

 

Requires all school buses operating statewide to be electric by 2035 

 
---
Massachusetts
Summary of proposed legislation:

Requires all public fleets, including school buses, to be 

 

50% electric by 2025 

 

75% electric by 2030 

 

100% electric by 2035

 
---
Massachusetts
Summary of proposed legislation:

Public fleet electrification included within broader climate bill 

 

Requires all public fleets, including school buses, to be 

 

50% electric by 2025 

 

75% electric by 2027 

 

100% electric by 2030
---
Washington
Summary of proposed legislation:

Requires that by 2030, 70% of new school bus purchases and contracts must be zero emission vehicles (HB 1368)

 

Requires that by 2033, all new school bus purchases and contracts must be zero emission vehicles (HB 1368)

 

Requires that beginning 2035, any new school bus purchases and contracts must be zero emission vehicles (SB 5431)

 

Allows districts to request a one-term extension up to 5 years under certain conditions

Establishes a zero emission school bus grant program to facilitate this transition

 
---
Last updated: September 19, 2023