Statement
| September 28, 2023
STATEMENT: Clean School Bus Program Offers Additional $500 Million in Rebate Funding to Help Deliver Clean Rides to Kids
Image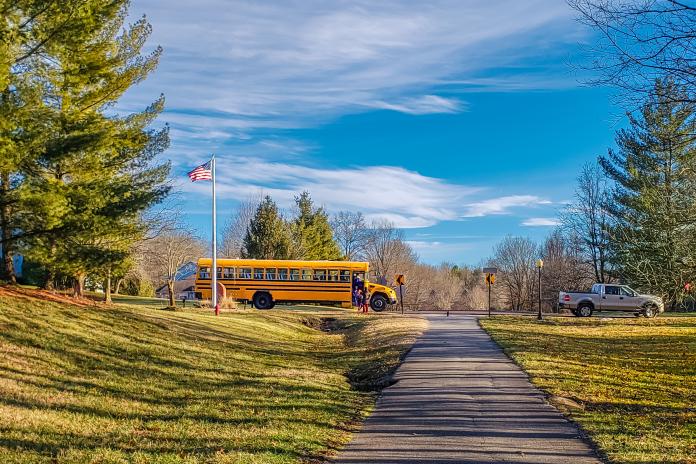 WASHINGTON (SEPTEMBER 28, 2023) — Today, the U.S. Environmental Protection Agency (EPA) announced a third round of funding through the Clean School Bus Program (CSBP) that will help school districts continue efforts to electrify their school bus fleets. The agency released program guidance and officially opened the funding program's application portal.

With $500 million available in rebate funding, this round of the CSBP gives eligible applicants the opportunity to bring the benefits of zero-tailpipe-emissions electric school buses to their communities with federal funding providing a significant share of the cost.  Applications are due January 31, 2024, and the program will prioritize applications from priority districts, those submitted by low-income, rural, tribal, and/or high-needs school districts. With a streamlined application process and no minimum number of buses per applicant, this round of CSBP funding is well positioned for school districts and fleet operators looking to begin or continue their fleet electrification efforts. 

Created by the Bipartisan Infrastructure Law, the CSBP is providing a historic $5 billion in funding over five years to help school districts and other fleet operators replace existing diesel-burning school buses with electric or alternative fuel buses, delivering cleaner air for children and communities across the U.S. In this round of funding, applicants may also apply for an additional $20,000 to make the bus accessible to students with disabilities. 

The program's first round of funding saw overwhelming demand from local communities for clean-running electric school buses, with applications for approximately eight times the original amount of funding available. More than 90% of these applications were for electric school buses, which have no tailpipe emissions, contribute less to greenhouse gas emissions than other fuel types, and offer a healthier ride to school for kids. As a result of this local demand for electric school buses, the first round of CSBP funding awarded $965 million in rebates via a lottery to school districts in every U.S. state, as well as territories and Tribal nations – 95% of which was awarded for electric school buses. The EPA is also poised to award approximately $400 million through the CSBP's second funding round, a grant competition for which applications closed in August of this year.
Following is a statement from Sue Gander, Director, WRI's Electric School Bus Initiative:

"The EPA's Clean School Bus Program continues to provide an incredible boost to the effort to bring the benefits of clean-running electric school buses to the students and communities that need them most. We saw in the first round of Clean School Bus Program rebate funding that there is real and widespread demand for electric school buses at the local level. And in this round, we are especially pleased that additional funding is being offered to help make buses accessible to students with disabilities. WRI supports accessibility features on all electric school buses, given that children with disabilities rely on school buses more than their peers.

For school districts nationwide, the Clean School Bus Program is a prime opportunity to bring cleaner air and zero-tailpipe-emissions school buses to their communities. The Clean School Bus Program is a shining example of the sort of public investment necessary to bring about an efficient and equitable transition to zero-tailpipe-emission electric school buses."